Now, small interfering RNA (siRNA) has become the method of choice for mammalian cell genetic analysis and has the potential to be used as a treatment for a variety of cancers, acquired and inherited diseases. Here, we describe four methods for generating siRNA for mammalian RNAi experiments, each of which has its advantages and disadvantages. The best way to generate siRNA depends on the purpose of the experiment. We will discuss the types of applications that suit them best.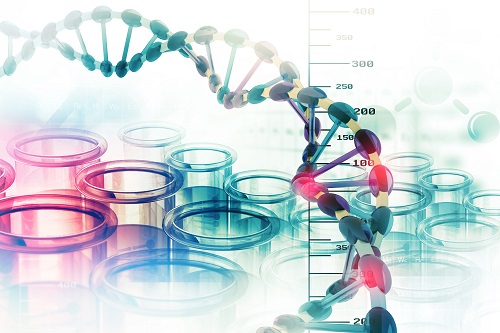 Four Main Methods for Preparing siRNA
Chemically synthesized siRNA represents the gold standard for RNAi applications. It has a uniform composition, can be synthesized in a higher amount and has a wider range of chemical modifications than siRNA synthesis by other methods. It can be produced and even chemically modified in a controlled manner according to the exact sequence required for the research.
Chemical synthesis methods allow the integration of modifications into the backbone and/or RNA bases to improve siRNA target specificity, stability in the presence of nucleases, and chain loading characteristics. The disadvantages of chemically synthesis of siRNA include a higher cost and increased synthesis time.
Research that needs a lot of defined ultrapure siRNA sequences
Research that needs long-term gene knockdown
In Vitro Transcription
siRNA can be easily prepared by in vitro transcription. The production of siRNAs by in vitro transcription is more economical and time cost-effective than its chemical synthesis. Disadvantages of this method include its limited potential for scale-up (although each reaction produces enough siRNA for hundreds of transfections), and requiring more hands-on time than chemical synthesis method, which can be easily purchased.
Research that needs a lot of defined ultrapure siRNA sequences
Research that needs long-term gene knockdown
PCR Expression Cassettes
The siRNA expression cassette (SEC) is a PCR-derived siRNA expression template that can be directly introduced into cells-without first cloning into a vector. SEC includes the RNA pol III promoter, the sequence encoding the siRNA hairpin, and the RNA pol III termination site. siRNA expression vectors need to be cloned and sequenced before use, so the preparation takes 1-2 weeks, while SEC can be generated by PCR in less than a day.
The disadvantages of this method include the difficulty of PCR amplification due to the secondary structure of the hairpin, and the inability to efficiently transfect DNA into cells due to the lack of a selectable marker cassette.
Long term research and other studies in which antibiotic selection of siRNA containing cells is desired.
Screening siRNA sequences (using vectors to screen siRNA sequences is time-consuming and labor intensive).
siRNA Expression Vector
siRNA-mediated down-regulation of gene expression is short-lived, usually only lasting 3-5 days in cell culture. Although this may be sufficient for many applications, for the study of proteins with longer half-lives, a single transfection of siRNA may not provide a sufficient window of functional failure. Moreover, the transient transfection efficiency of siRNA is not ideal or stable when dealing with cell lines that are difficult to transfect. The solution to this problem is to stably express siRNA from plasmids or viral vectors. The use of viral vectors, such as lentivirus and adenovirus, allows easy generation of transgenic cells and even difficult to transfect. Vector-based siRNA also allows for co-expression of reporter genes, such as GFP or luciferase, which helps to track and/or select/enrich transfected/transduced cells.
Screening siRNA sequences and testing promoters before preparing vectors
Long term studies
Ref:
Shou-Wei Ding. Approaches for chemically synthesized siRNA and vector-mediated RNAi. FEBS Letters. 2005; 579(26):5974-5981.