The main challenges facing the application of siRNA therapeutics include the stability and effective delivery of siRNA in vivo. Important advances in nanotechnology have greatly facilitated the development of efficient siRNA delivery systems.
Relying on state-of-the-art biochemical facilities and years of experience in providing high-quality bioconjugate complexes, BOC RNA can provide you with custom nanoparticle-siRNA conjugate services with flexibility, repeatability and quality assurance.
How to choose?
Particle Types
Key Features and Advantages
Organic Nanoparticles
Lipid-based nanocarriers

Non-toxic, biocompatible
Non-immunogenic
Soluble agents

Becoming an advantageous platform for delivering therapeutic agents
Polymer-based nanocarriers

Solid, biodegradable colloidal systems that have been widely studied as drugs or gene carriers
PEI polymers are the best polymer-based nanoparticles for siRNA delivery due to their positive charge, molecular weight, and special branching patterns

Dendrimers

Extremely high stability
Water solubility
Reduced antigenicity

Inorganic Nanocarriers
Gold nanocarriers
Over the years, gold nanoparticles have been extensively studied as the ultimate candidate for siRNA
Iron oxide nanocarriers

Excellent cell absorption
Stable and modifiable
The same thermal activation properties as gold nanoparticles
Unique magnetic properties

External magnetic fields can be used to improve the delivery of siRNA and/or therapeutic compounds to improve the cancer treatment effect
For different applications, each conjugate has special requirements, including siRNA sequence and modification, nanoparticle size, charge, and chemical modification. At BOC RNA, we are committed to providing one-to-one technical support to ensure that each customer is completely satisfied and gets the best results.
Services of BOC RNA Nanoparticle Platform
RNA (siRNA / miRNA) Synthesis
Choosing the best size nanoparticles
Cross-linking siRNA to selected size nanoparticles
Why Choose BOC RNA?
Using our unique expertise in bioconjugation chemistry, we ensure the production of high-quality conjugates.
High-quality, well-defined conjugates
Flexible service options
Experience and competence of a dedicated team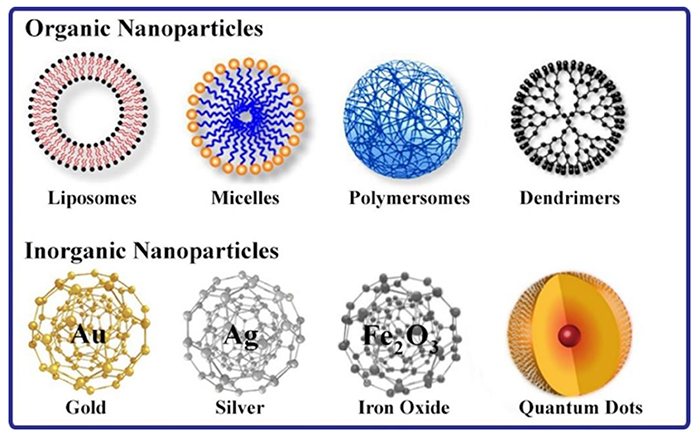 Figure 1: Scheme showing the different types of nanoparticles used in drug delivery for the treatment of the various types of cancers (Rasha Itani. 2019).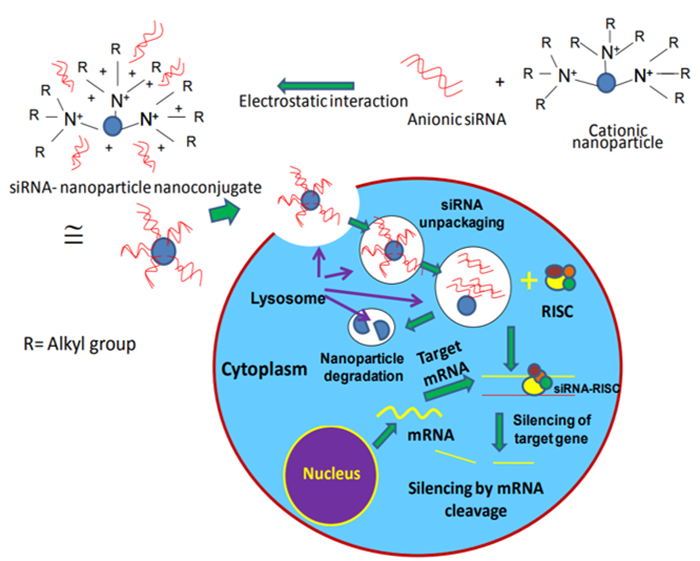 Figure 2: Mechanism of action of siRNA conjugated nanoparticle (Acharya, R. 2017).
References:
Halbur, C. et al. siRNA-Conjugated Nanoparticles to Treat Ovarian Cancer. SLAS TECHNOLOGY: Translating Life Sciences Innovation. 2019; 24(2):137-150.
Jong-Min Lee. et al. Recent Developments in Nanoparticle-Based siRNA Delivery for Cancer Therapy. BioMed Research International. 2013; 2013:782041.
Rasha Itani &Achraf Al Faraj. siRNA Conjugated Nanoparticles—A Next Generation Strategy to Treat Lung Cancer. Int. J. Mol. Sci. 2019; 20(23):6088.
Rituparna Acharya. et al. siRNA-nanoparticle conjugate in gene silencing: A future cure to deadly diseases? Materials Science and Engineering: C. 2017; 76:1378-1400.