BOC RNA provides high purity customized oligonucleotide production services with a variety of chemistry modifications, specifications, which can be constructed according to your application to meet the research needs in biology, diagnostics, and drug discovery.
Customized oligonucleotide synthesis service includes, but not limited to:
cGMP and research-grade oligonucleotide synthesis
High-throughput DNA and RNA oligonucleotide synthesis
Standard and customized long oligonucleotide synthesis
Oligonucleotide modification of various oligonucleotide synthesis scales
Extensive purification, specifications, and packaging
Mass spectrometry quality control
Custom DNA oligonucleotide synthesis

Large-scale DNA synthesis/modification

Custom RNA oligonucleotide synthesis

Large-scale RNA synthesis/modification

RNA therapy

Oligomeric bioconjugate
Our ability
Oligonucleotides customization

BOC RNA uses phosphoramidite solid-phase synthesis to synthesize unmodified or modified oligonucleotides with specific sequences and provides large-scale customized unmodified oligonucleotide synthesis. These DNA or RNA oligonucleotides synthesized by solid-phase phosphoramidite chemistry can be used in various molecular biology applications, such as PCR, real-time PCR (RT-PCR), sequencing, site-directed mutagenesis, single nucleotide polymorphism (SNP) analysis, microarray, and various therapeutic applications.

Purification

Each oligonucleotide is strictly monitored during the synthesis process and controlled under BOC RNA's strict quality assurance and quality control standards. The final product is identified by mass spectrometry, and its purity is analyzed by high-throughput electrophoresis or HPLC according to purification options to achieve the required purity.

Modifications/labeling

BOC RNA provides comprehensive modifications for your research needs, including

General modifications, such as modified bases, phosphorylation, thiolation, bonding, etc.
Labels, such as fluorescent/non-fluorescent dye labels, dual-labeled probes, and multiple RT-PCR labels.
Backbone modifications, such as DNA containing phosphorothioate bonds.

For more details, please refer to our oligo modifications service.

Available scales

Flexible Synthesis Scales: 20 nmol, 50 nmol, 200 nmol, 1μmol, 5μmol and 10μmol. Bulk orders are available upon request.
Workflow of custom oligo synthesis service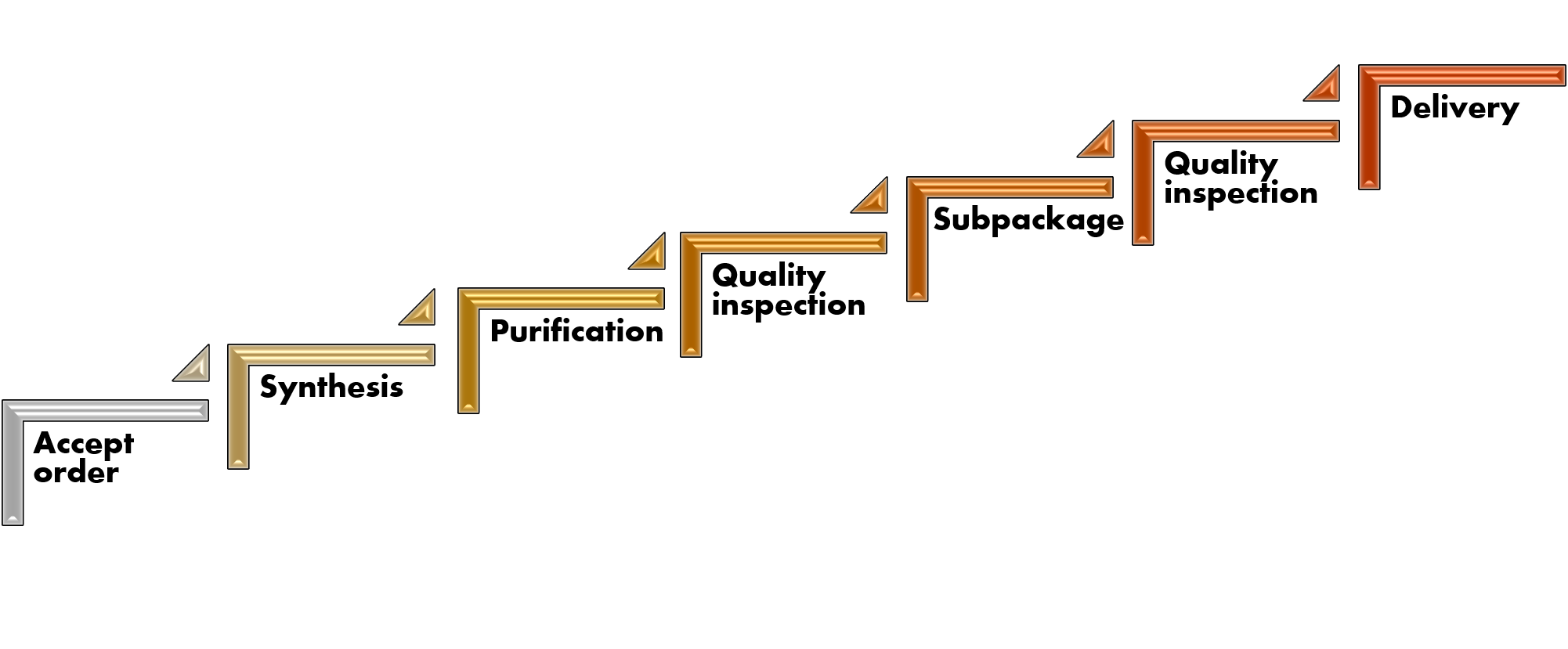 Competitive advantages
Comprehensive modification and labeling

From conventional modification to fluorescent/non-fluorescent labeling, even double and multiple labeling

Flexible composition ratio
Experienced team

Scientists and employees with more than 15 years of experience in oligonucleotide synthesis and modification

High-quality

Comprehensive quality control report

Competitive price
Fast delivery
If you have any questions, please feel free to contact us.