Cholesterol-siRNA conjugates belong to lipophilic siRNA derivates.
Cholesterol is one of the most well-studied lipid moieties. It's the part of membrane as it contains 15%-30% of cellular membranes and it is also transported into cells by LDL and HDL, which bind to corresponding receptors. So cholesterol-siRNA can bind to LDL and HDL effectively. Cholesterol was conjugated to the 3′-terminus of the sense strand of siRNA via a pyrrolidone linkage. So cholesterol-siRNA conjugate can dramatically improve the pharmacokinetic properties of siRNA, like half-life and bioavailability in serum.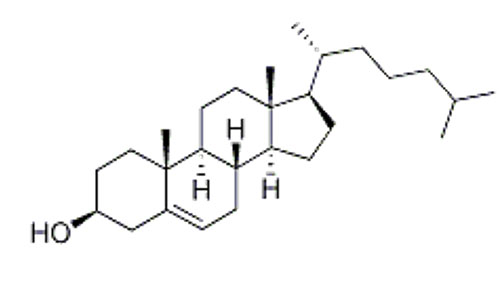 Figure 1. The structure of cholesterol (CAS No. 57-88-5)
Cholesterol-siRNA conjugates were more effectively retained in the body compared with other lipophilic conjugates. Cholesterol-siRNA conjugate accumulated in almost all organs, and most effectively in the liver, adrenal glands, spleen and skin, following subcutaneous injection.
There are many cholesterol-siRNA conjugates which are at the clinical trial stage. Cholesterol-siRNA conjugate RXI-109 by PXi Pharmaceuticals was under Phase II clinical studies for its ability to reduce hypertrophic scarring. RXI-109 targets connective tissue growth factor. RXI-109 was also evaluated in a Phase I/II trial in the eyes of age-related macular degeneration patients at risk for subretinal fibrosis.
What we provide?
We provide cholesterol-siRNA conjugates with high quality. We can design and synthesis the siRNA based on the target gene, and our parent company BOC Sciences can provide high quality cholesterol, we can conjugate them to form cholesterol-siRNA conjugates.
How we do?
siRNA design, synthesis, purification, characterization
Conjugate the cholesterol and siRNA
Characterization
Why choose us?
High quality raw materials
Free design
Experienced experts,strict QA and QC
Advanced analytical equipments
Professional technical support
1 on 1 customer service
Competitive price
Fast delivery
Ref:
Wolfrum, C., Shi, S., Jayaprakash, K. N., Jayaraman, M., Wang, G., Pandey, R. K., … Stoffel, M. (2007). Mechanisms and optimization of in vivo delivery of lipophilic siRNAs. Nature Biotechnology, 25(10), 1149–1157. 
Osborn, M. F., & Khvorova, A. (2018). Improving siRNA Delivery In Vivo Through Lipid Conjugation. Nucleic Acid Therapeutics, 28(3), 128–136.